Q & A with Michaela Verwers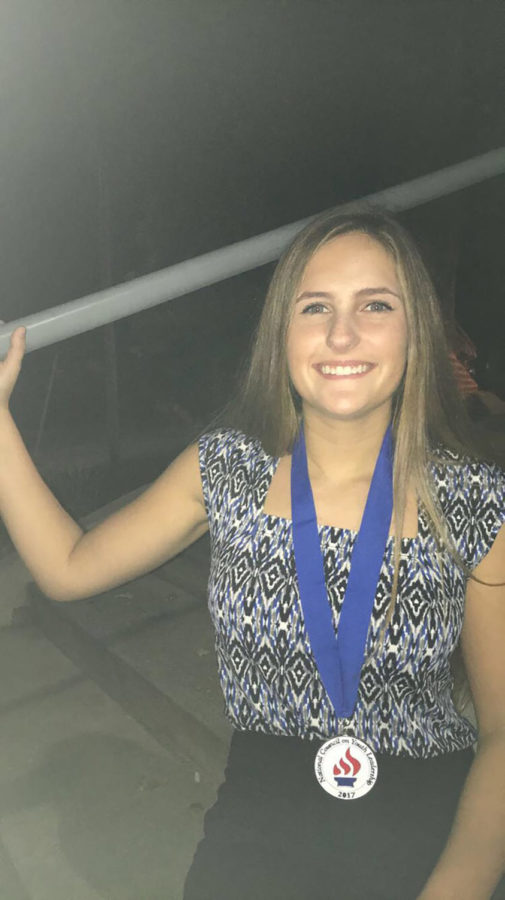 McCayla Dahlberg
May 16, 2018
Q & A with Michaela Viewers
From tennis player, to Cheerleader, GSA member, Student Government member, Link Crew leader, Volleyball player, Theater kid and Choir member is Senior Michaela Viewers.
PRIMARY SOURCE: Michaela Viewers
How would you describe your high school years in 7 words?
"It's Stressful, A period of Growth, fun"
Tell me about what you plan on doing after school?
"I plan on going to Iowa State for Biochemistry, going as an honor student,"
Tell me about any advice you have for underclassman or upcoming seniors?
"Just make the most of you time, put in a lot of effort, go to school, and get involved"
If you could change anything about your high school years what would you change
" I wouldn't have taken a lot of classes, it's a scam. Mostly senior year"
SECONDARY SOURCE: Mailyn Huynh
How would you describe Michaela in 10 words or less?
" caring, and fights for people and things that she believes in"
Tell me about how you feel with her going into a STEM field?
" she's gonna do great things! you can tell she has a passion for science the way she talks about what she works on in school. it makes me excited for her"
Tell me about your favorite high school memory with her?
" being her tennis partner"
Profession Source: Katelyn Buckton-DuIulio
Tell me about the first time you meet moch?
" I think she hated me at first"
Tell me about how you feel about her going into a stem field?
" I love it" " shes making a pathway for females
Discribe her in 5 words or less?
" goofy,tired ( needs coffee to function) advocate, sassy, fierce
" I love her and ill miss her when she leaves"