Into the world of Iowa politics and the effects on education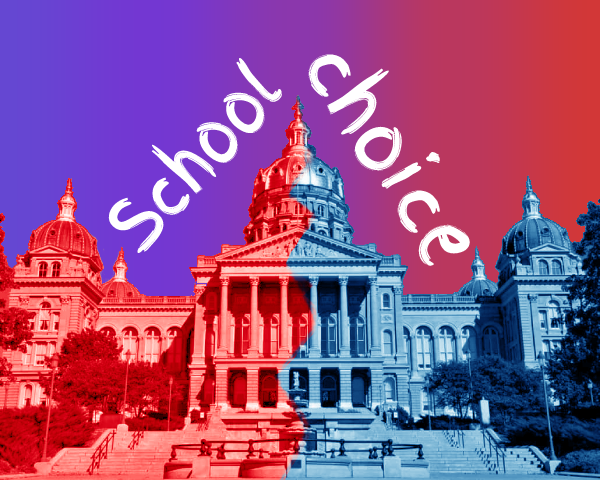 Teachers have a sinister agenda with one not having to look far to see the attack on our children with it being no longer hidden. That is what Republican Iowa Senate President Jake Chapman said in a speech on Monday, Jan. 10, 2022, during the opening session of the 2022 Iowa legislative season. As his argument states, Chapman thinks some Iowa educators have gone too far with spreading many books with materials that Chapman has considered obscene and has now acted with filing a bill (Senate File 2198) that would allow parents to sue districts in Iowa over books they believe are obscene.
In an interview with the Des Moines Register, Chapman was quoted saying, "You give hard-core pornography, you fall under this same penalty as anyone else… I strongly disagree with those school boards that are showing pornography," Chapman said. Now, bill Senate File 2198 would require school districts to appoint an administrator to make sure that any "obscene material" or "hard-core pornography" aren't available to students in school libraries with administrators or teachers who distribute to students to read would face a serious misdemeanor charge and being punishable by up to a year in prison and up to a fine up of $2,560.
Chapman's comments and actions are not the first polarizing thing to come up in the education system in Iowa as a list of many other topics as many introduced bills ideas have been in the talk for over the past few months as the more political divided the nation has become, the more politicized the education system has become. With talks of banning books in Iowa schools of which many being books that represent people of color and people of the LGBTQ+ community, and that's not the only issue being pushed due to the politics here in Iowa. There were also talks of having of banning transgender women in taking part in women's school sports activities with House File 2309 as it just recently passed and becoming law on March. 3, 2022.
With all of these educational policies changing due to Iowa political lawmakers pushing for change in the educational system with the bills in the state legislator and much more possibly having an effect on the education system in Iowa. Now wanting to get a better understanding on the people of Iowa who will actually be effect by all of this talk of change, I conducted a series of interviews to ask questions to people who would be effected by these changes if any of these bills were to be put in place, with even an interview with Representative Sharon Sue Steckman, a former teacher who now holds political office in the state and we'll get to see her input on the whole situation. With the understanding of what's going on with the current education system, so click the video link below to watch the videos.