A day in the life of Mr. Allan
As Hairspray's opening night comes closer, find out the inside scoop on the man behind the curtain
Elise Dowler
October 21, 2016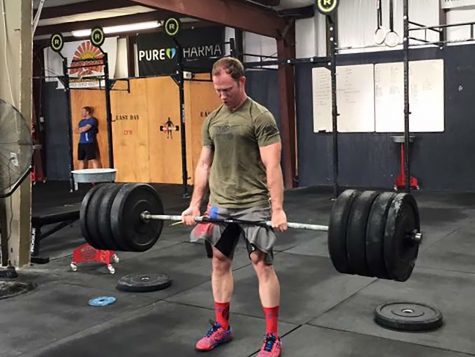 5 a.m.
Allan wakes up at 4:30 a.m every day. Then goes to workout at 5 a.m. at Max Oxygen downtown, and later coaches CrossFit at 6 a.m. What is CrossFit? CrossFit is constantly varied, functional movements executed at a high intensity.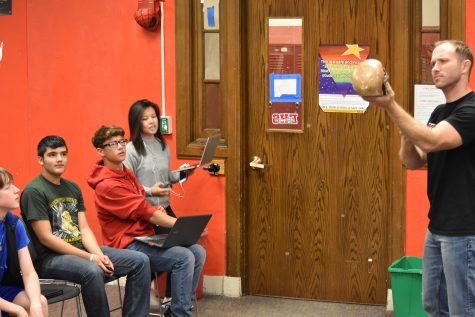 Noon
On A days he teaches a theatre arts freshmen class. Usually on B days he is frantically running around trying to get something taken care of for the production of "Hairspray". A student of Mr.Allan's and in the upcoming musical "Hairspray" is Whytnie West. "He's funny and he understands," West said. West takes Theatre Arts with Mr.Allan.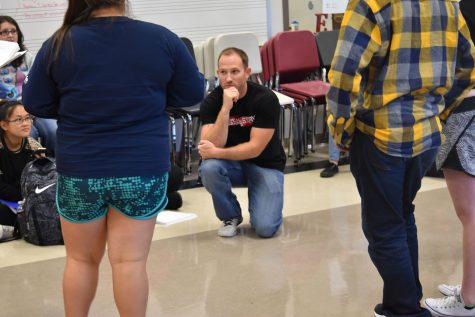 5:30 p.m.
Typically, the first couple weeks of a performance is learning the music. "There is a lot to learn and it sounds like the song is just a five-minute thing but there really is a lot that goes into it. Especially with the chorus, the ensemble, lead singers and things like that," Allan said. Then they try to work some choreography depending on what has been developed up to that point, later running through the scenes. "Early on you have to rehearse blocking and things like that once that is all done you are just working to refine it polish and working to get everything as crisp and as perfect as possible," Allan said.