Des Moines Bleeds Blue
After the tragic loss of two officers we hear from people who were affected by it and how it impacted the community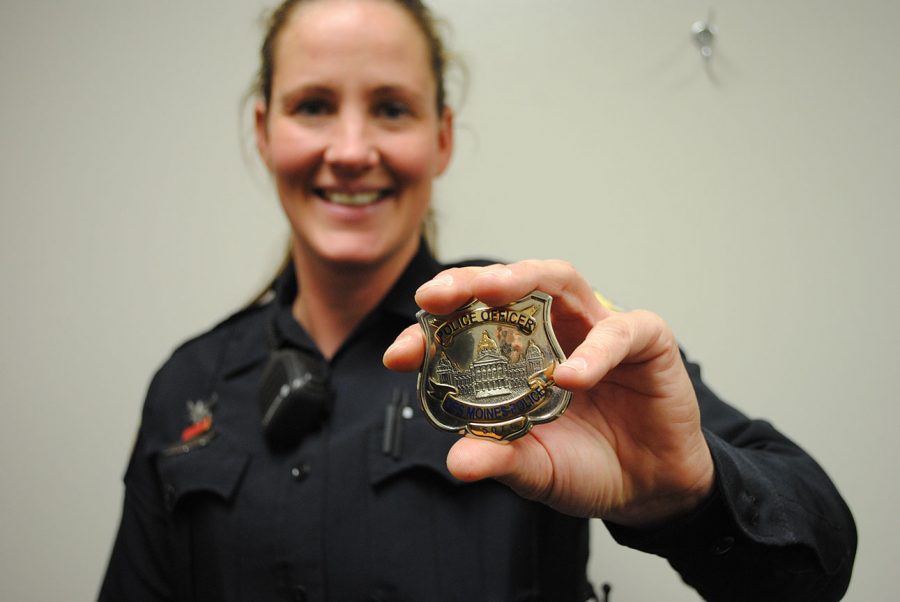 Elise Dowler
December 16, 2016
Officer Anthony Beminio from the DMPD, and officer Justin Martin from the Urbandale police department were shot and killed on Wednesday Nov. 2. Around 1 a.m. the police in Urbandale responded to reports of gunfire at the intersection of 70th street and Aurora Avenue and found officer Martin, who had become an officer last year, (shot to death). Then around 1:30 a.m. about a mile and a half away at Merle Hay Road and Sheridan Avenue Sergeant Beminio was found killed in a similar ambush.
Officials say he was married and had children. Both officers were gunned down in the driver's seat of their patrol car Later they identified a suspect of both killings, who then surrendered.
"We look at them like they're eight foot tall and bullet proof… and they're not," SIL and former police officer Sherry Poole said. Poole was an officer for eleven years before she retired and became a SIL.
"My first reaction was incredible shock, dismay, followed by incredible sadness," Poole said.
Not only are the officers concerned about the safety of others but there are family members who are concerned as well. Senior Courtney Downing has a special connection to a Des Moines police officer; her mom is dating one.
"My biggest fear is him leaving that position," Downing said. He is a SRO at Roosevelt. When she heard about those officers, she and her family were shaken up.
"With everything going on its good to be thankful for the men and women who risk their lives everyday because they have families at home and that they put themselves out there to protect us," Downing said.
Lastly there was the people who got hit the hardest, they were the officers. Officer Trudy is the SRO here at East and she knew one of the officers personally who was killed.
"My reaction had to be the total opposite of what a normal person would think, which is cry because that guy is still out their and being on SWAT you have to push your emotions aside and focus on that guy because and make sure he does not do kill anyone else," Officer Trudy said.