On to State
Senior Kaytlyn Andrews Bringing East to state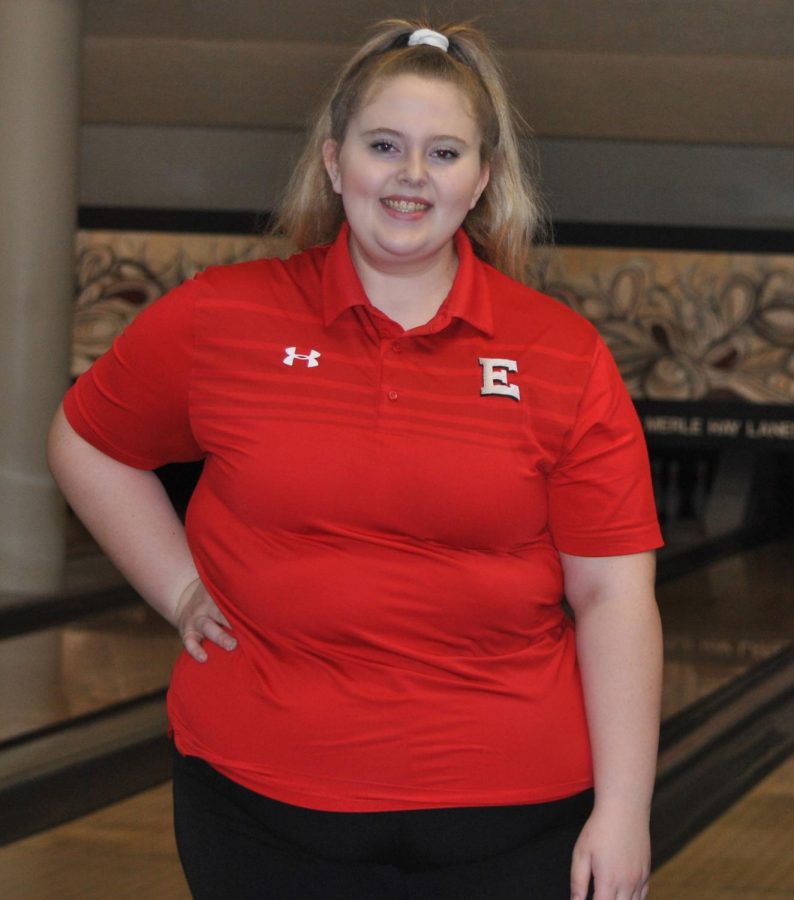 When one door closes, another door opens. While Coach Ken Burgess has left the team, the girls bowlers gained Main Coach Zach McClelland, U.S. History teacher by day and girls bowling coach by night. McClelland has been chosen as someone who can help bring the girl bowlers wins this year.
"My dad is the bowling coach at Lincoln High School and has a lot of fun doing it. I've been a coach in Des Moines Public Schools for seven years now and I thought it would be a fun gig to take up," McClelland said.
The 2019-2020 season for Girls bowling came in like a lamb. The season started out slow with few responsibilities. As the new coach McClelland was trying to get the hang of what all he needed to do. As the season has progressed the team has gained many wins. The team has 6 members making a full varsity team. This is one of the smallest groups that girls bowling has ever had, although a smaller team can sometimes be easier for a new coach to manage.
"I see the girls being more passionate about bowling. We will still have fun, but I think he will really be on us to get better and not just stay the same, "East senior Kaytlyn Andrews said.
Another thing that changed for the East High bowlers are the home lanes. For seven years East's home lanes have been Great Escape in Pleasant Hill. However, this year the coaches changed most practices to Bowlarama in Des Moines. The reasoning behind the move is Great Escape has agreed to host three high school bowling teams as well as all the other teams and birthday parties that they normally have. The high schools who are bowling there are South East Polk, North, and East.
"Join the team next year to join the fun," Embry said.
With this year's season at its end the team is thriving. The East High Girls got third place at the Districts and Andrews made it to state on Feb 18.
"My style of coaching is identical to my teaching style. I'm not a yeller. Never have been. Never will be. I think kids respond better when you stop and explain what needs corrected, then work on correcting it. It's also about meeting the needs of the kids. If you're a kinesthetic learner, I'm going to teach you how to correct your technique through movement. If you're a visual learner, I'm going to teach you how to correct your technique through film," McClelland said.