Monday morning breakfast
Hang on for a minute...we're trying to find some more stories you might like.
Maddie Miller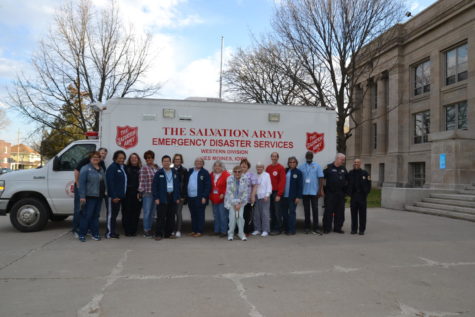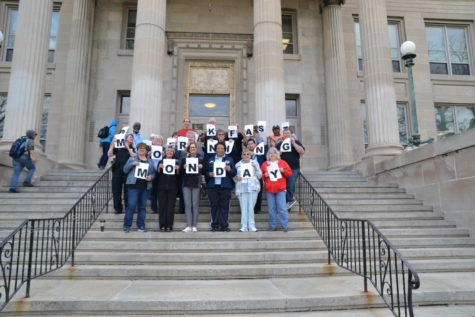 How does it make you feel when you walk into to East High on Monday mornings and you are greeted by so many smiles, a breakfast sandwich and an apple? This has been the experience of East students for the last year. This is a result of the Fuel Up program, dedicated to keeping kids fed on Mondays.
Sergeant Lori Neely has been a police officer in Des Moines for 24 years and a Sargent for nine years. Neely has gone in so many ways but, right now her role is to connect to the community, she is assigned to a few neighborhood she is constantly being told how negative the youth is, but it has been showed to her how the stereotypes that are brought among the youth is not true. Instead of just agreeing, she has decided to make a change. They did just this by deciding to come to East on Monday mornings to serve breakfast the program is called the Fuel Up program. Neely and her fellow community members including the Salvation Army wanted to help show the positivity in the youth. On Mondays, right before lunch is when kids are hungry and ready for lunch, that is when the most arrests and suspensions are taking place. On Monday, there are 100 less referrals then on Tuesday and Thursday. Administrators believe Fuel Up has something to do with this. The two largest improvements in this is the nutrition and the relationships with officers and the youth. "That goodwill might be just as impose to the nutrition," East Behavior Coach Mark Core said. The partnership is a win/win for everyone, including East, who is always looking to improve their reputation and that starts with lowering behavior referrals.
As students advance, the number of referrals lower. Ninth graders have 1,531 referrals, tenth graders with 1,074 referrals, eleventh grade with 948 and twelfth grade with only 325 so far this year. "Our goal is to see students succeed and we look for articles written about East High students and teachers and follow how well you are doing in sports," Neely said. Neely and the volunteers that help serve breakfast on Monday mornings always feel that they are a part of the East High family. On the first day they only served 64 people but now have served 1,111 this has defiantly been some positive changes. " Its heart warming to know that we have adults in our community that care and want to see us succeed" Crystal Vela said. Vela is a senior at East High school and sense the fuel up program has begun she looks forward to it each week. The volunteers have made a survey regarding the Monday morning Fuel Up program. If you do the survey and put your name in, five people will be chosen for a prize. Only a few minutes to answer questions could land you a prize.