Steven Schappaugh
New administrator joins East for the 2018-19 school year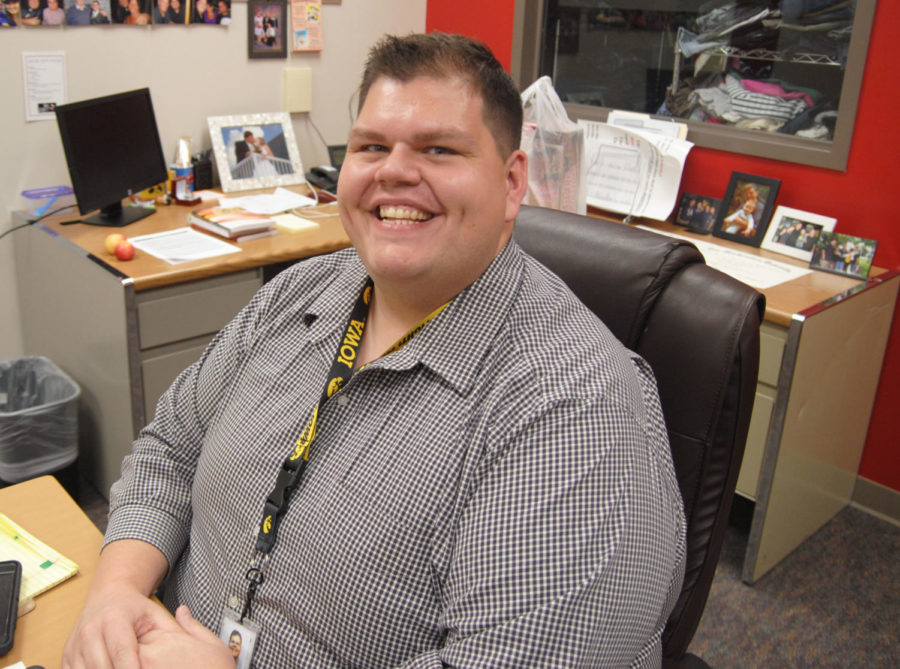 Steven Schappaugh. Heard of him? If not, that's probably because he's new to East High. He's not just your average administrator. Schappaugh is an optimistic, an honest and a down to earth guy who's new to East, but that's not stopping him from learning about East and the people who inhabit it. 
"I don't think people know some of the great things that are happening here. I know for a fact that people don't know about the great things happening here," Schappaugh said.
This is his first year as an administrator. Before this, he was a teacher and a debate coach at Dowling Catholic High School and worked at a school in south Florida. This is his first time working in a public school.
"I'm amazed at the amount of resources that is provided for East and the amount of pride is felt on the Eastside is real," Scappaugh said.  
This job is different for him. He explained that as a teacher, you only need to know your student's names, but as an administrator, you should know as many names as you can. He wanted to make a bigger impact at whatever school he works at and in the end, he ended up at East. He's excited to be given the opportunity to work at such a big school and to help show off to the community what East has to offer.
"I want East to be seen as an example for others to follow" Schappaugh Said.
Not only is he a School Improvement Leader, he is also in charge of the school's social media and helps with social studies and world language classes. 
Outside of work, Schappaugh enjoys watching and going to sporting events, college football games being his favorite. A few of his favorite teams are The Iowa Hawkeyes and The Chicago Cubs. He enjoys spending time with his family, His wife Anna which was his high school sweetheart and their daughter Grace or as he likes to call her his "Nugget."
As Scappaugh begins his journey at East, he hopes students get everything they need to succeed.
 "I hope that every kid finds something that there passionate about when there in high school," Schappaugh said.