East High Wrestling
You're on the mat, you're getting tired, and your opponent is beating you by two points, there is ten seconds left on the clock. Your teammates and friends are cheering for you. The clock is ticking, you give your final push, and you pin them. The ref hits the mat, and you win. The stands are cheering, and your team is congratulating you as you walk off the mat. This is what a wrestling meet looks like for many high school wrestlers. Meet some of our 2021-2022 season East High School wrestlers and what they have to say about this intense sport.
Demetrious Hilson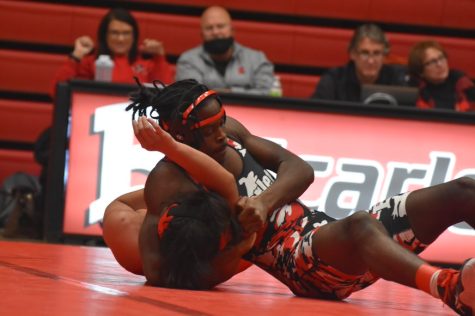 What is one thing you do before your match?
"Before my match I stretch and get my mind ready to wrestle," junior Demetrious Hilson said.
Nick Scott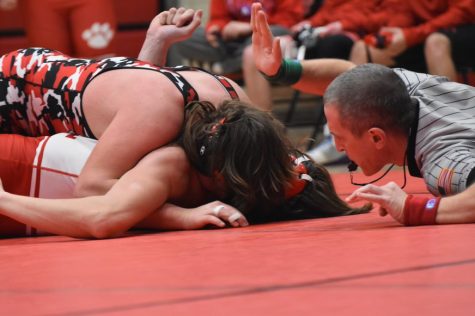 What is the hardest part about being a wrestler?
"Wrestling is a lot of dedication, it's an everyday thing if you don't show up you are not going to get better," sophomore Nicholas Scott said.
Daniel Zeoh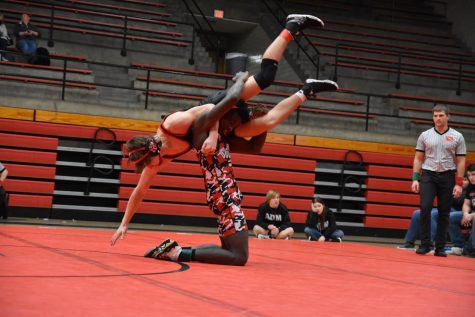 Why did you choose wrestling?
"I tried wrestling for my first time and ever since then I have fell in love with it," sophomore Daniel Zeoh said.
Dorrian Hilson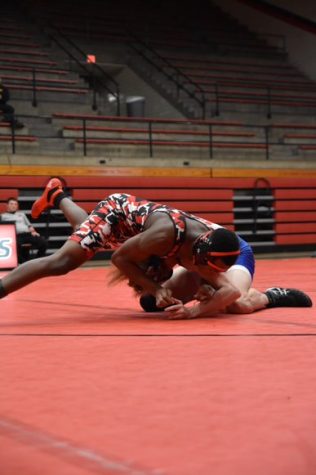 What is your biggest accomplishment this season?
"Even though I got more losses than wins, I did way better than the first time I wrestled. I started winning the last 3 weeks of wrestling. I have made lots of improvement since then," Freshman Dorian Hilson said.
Kayte Yaw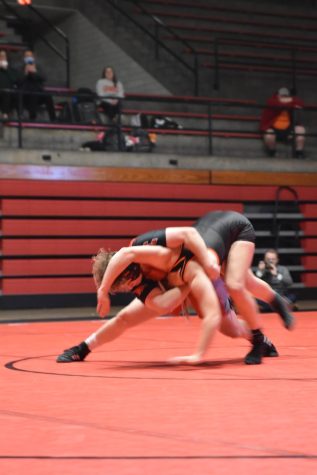 What do you wish people knew about wrestling?
"It's a mental sport, people think you have to be strong, and you don't. It really just comes down to if you can push harder than your opponent and can fight the whole time, and you do not give up," junior Kayte Yaw said.
Zachary Niederklopher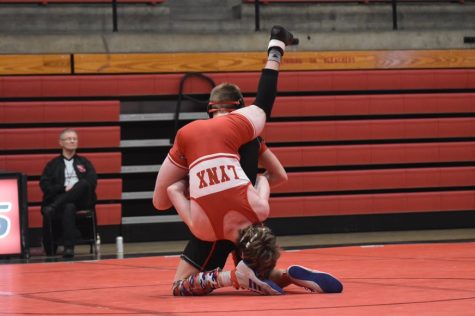 What has wrestling taught you?
"Wrestling helps to stay in shape for both cross country and track but, its helped me improve dieting and helped make my mind grow stronger mentally," senior Zachary Niederklopher said.
Brady Gordon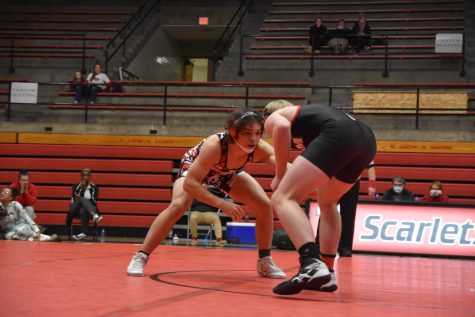 What is your best memory from this season?
"Favorite memory from the season was spike ball before practice because they get very intense," senior Brady Gordon said.
Kendal Fuller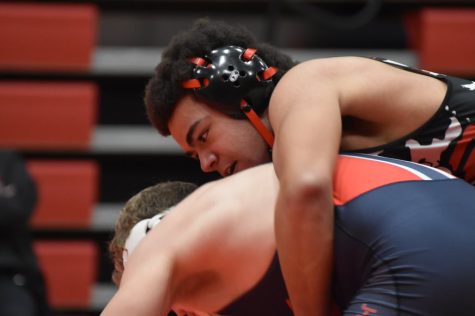 What would you tell other students who are considering wrestling for East?
"People who want to try it, don't hesitate. Wrestling is a sport that helps pass your limits, both physically and mentally, but only if you stay with it the whole way through," junior Kendall Fuller said.