The weight of one word
Learn the journey of East High's own on his journey through being diagnosed with life-threatening disease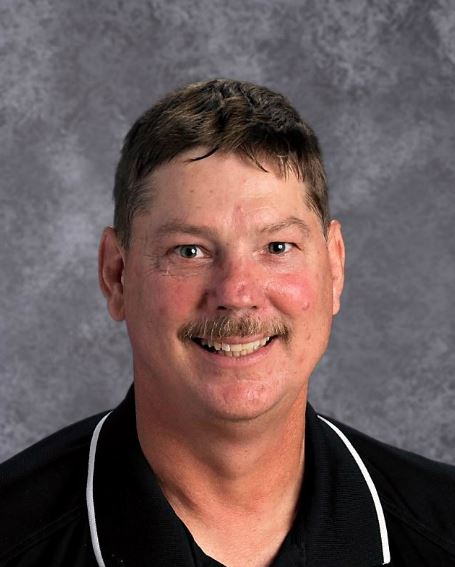 Hang on for a minute...we're trying to find some more stories you might like.
Jeff Hall sat on a hospital bed as his doctor walked in. "You have been diagnosed with Myeloma Cancer," his doctor said. The minute Hall heard the word cancer his heart sunk, head spinning and his body turned completely dumb. As the doctor explained this isn't the end, it was only the beginning. He began to feel the numbness all over again as many questions spiraled through his mind about his family, his job, and even the need to the empty the sawdust bins in his classroom. Mr. Hall a woodshop teacher  at East High was diagnosed with cancer during April 2016. That day in April, his journey had began.
"It was very scary because you don't know exactly what is going to happen and you now have this conscience that this isn't just something you hear about, its part of your life, its reality," son and student, Justin Hall said.
Scared and worried are the top two words people think of when they hear the word cancer. Mr. Hall not only felt the words, he is now experiencing life as a cancer patient. Life is now moving one step at a time, never knowing what is going to happen next because anything could happen. Hall has been at work consistently since his diagnosis.
"Being at school is important to me. I missed my students, my friends and family at East. I worked days I shouldn't have just because I wanted to be at East," Hall said.
Being a teacher at East, he has been involved in being a football coach, helping students learn how much potential they have in woodshop and Partners for progress which helps fund special events and trips for East. Going back to a regular schedule was crucial for Hall because he wanted to show the people around him at work and at home that his life wasn't going to change because of his cancer. Not only is Hall a teacher but also a father to his children who attend East. East is a place very important to him. When first diagnosed his sons were in the middle of rugby season and he was trying be with them as much as possible.
"I think everyone is basically just hopeful that he goes without complication. It is a very serious procedure and people are just worried for him," executive secretary Diane Fleming said.
Mr. Hall has Multiple Myeloma which causes the blood to form clots through his body and inside the bones. The treatments Hall has done so far are taking medication to thin his blood, many different kinds of chemical therapy, as well as chemo pills, shot and IV drips in attempt to kill the cancer. In the past couple of weeks he has spent three afternoons a week getting labs and chemo. Hall is now going through a stem cell transplant in Omaha, Nebraska. In the beginning 70 percent of his marrow cells were cancerous and now chemo has reduced that number to 5 percent. These treatments haven't been easy for Hall or his family.
"My dad used to be this brick wall that would support everything and help everyone but now you have to watch him and make sure you do things that he can't," Justin said.
Having someone close to you with cancer impacts life tremendously. Because his cancer is in his blood, he can become sick very easily and could even cause death because his body isn't strong enough to fight the infection. Hall now has to wear gloves and a mask to cover his mouth to keep away the germs. At home his family has to keep the house very clean to keep him safe. Things are slowly but surely changing, and the people around the Hall's have hope he is going to overcome this tragedy.
"Hope is the most important element you can convey. Hope is gaining remission, hope is finding a cure, hope is getting your life back or finishing this life with hope of a new beginning," Hall said.