Bring Sewing Back
Benefits of having sewing at East
You are walking on the first floor of East High School, when you hear the chugging of machines growing louder and louder as you get closer to room 1047. Now, you are curious about what is going on in that class because it's not every day you hear that strange sound. So, you poke your head into the room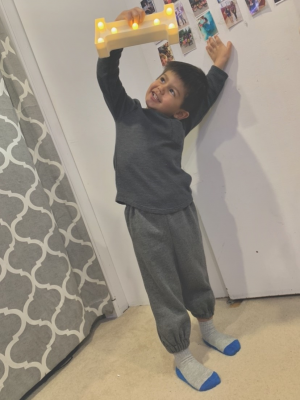 to investigate. You see sewing machines all around the room. Fabric of every color and pattern fills the closets. You see students involved and having fun. You start to think maybe you should take that class. Unfortunately, it's no longer available at East. Due to budget cuts as of 2019-2020 school year sewing was removed as an elective
Sewing was a class available at East High School for many years. Many students enjoyed having sewing as an option to earn half of an elective credit. Central Campus was made for more career-based classes; students who are learning for the first time shouldn't have to go to just to learn the basics. Having a sewing class at East is more convenient for kids instead of taking out their required classes to go to Central.
"I take fashion at Central Campus and you don't start clothes right away. After learning then later you can learn to do clothes," sophomore Ceonna Jones said.
Sewing helps students bring out their creativity, learn to problem solve, learn patience, and learn new skills that are helpful later in life. Sewing is a skill that's helpful when you find out you have a hole in a pair of pants. You can fix them, instead of buying new pants. Sewing was an activity passed down from mother to child to make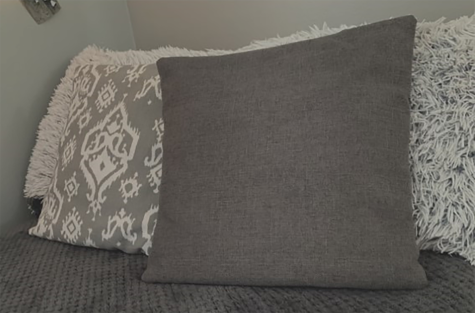 clothes for their family and make stuff around the house, such as curtains, bedding, pillows, etc..
"If I needed to fix something at my house, I knew how to. It was one class that can actually help in life like not everything taught in school will affect us in the future like fundamentals in life will," sophomore Stormie Komarek said.
Due to budget cuts, the 2018-2019 school year was the last year sewing was an available class at East High School. DMPS needed teachers to teach other classes. They had to take out the program to make room for other mandatory classes. East has had a sewing program for over 50 years. This was the first year it wasn't available. As we get further into the future, more technology has been created to make sewing easier.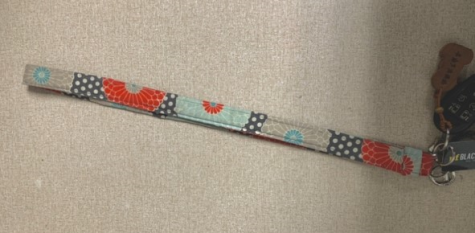 "One of the things that has changed sewing in the last 10 years is technology. Students now work with computerized sewing machines, embroidery machines, and sergers. Students can download patterns, watch You-Tube videos for sewing techniques, and use Pinterest for inspiration," Former sewing teacher Deann Hebert said.
This had a big impact on the students involved in sewing because each sewing class made friends with one another and became a little family. Even the teachers were making strong bonds with the students. A class of many students found a home and a safe place to express themselves. A lot of students were disappointed to lose the place they called home.
"It was like a family in a way, I made a couple of friends that I'm still friends with today and have gotten closer with them," Komarek said.
Even students who didn't go to East that took sewing felt the same way.
"I was a part of sewing last year when I lived in Sioux Falls, South Dakota. It was really fun, and I got to meet a lot of new people," senior Ashley Khaoon-Guerra
Mrs. Huss-Steils was the former sewing teacher who also taught sewing in Texas. The school she taught at took the sewing program out. So, when the position for a new sewing teacher came up, she was excited to move to Iowa and work at East. It had been nine years and she was ready to teach again and see students discover their creativity. She was affected by this change the most. Sewing was one of her favorite classes she taught. She knew once it left it would be hard to get back.

"Like everything else in this world, when things start dying out, you don't get them to come back. I hated to see sewing leave because I know it would be hard to bring it back," Huss-Steils said.
Students agreed sewing was an easy
class. They were surprised that they could create cool pieces, that they never thought they could until they tried. Unlike English, science, history, and math, you don't have to memorize specific skills to pass. You learn how to do it, then you create it how you want it to be. That's what many students enjoyed.
"I think the strongest skill that sewing teaches is creativity. No matter what project students make, they must plan and design. This is a skill that is very valuable, no matter what students choose as a career choice," Hebert said.
Teachers noticed that some student's other grades were improving as well because they were successful in sewing class.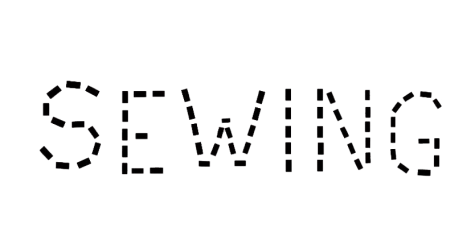 "Sewing is a 'hook'. Sometimes students were not successful in core classes but were very successful in sewing. Often, when a student is successful in one class, their other classes will improve too," Hebert said.
Students and teachers want sewing back at East. Sewing is at risk for becoming extinct and future generations will have no idea sewing was a class.