East's Departing Staff
East's teachers share memories, explain why they're leaving, and share a final message for the students of East. As a final goodbye for the end of the year and their career at East
Patrick Reed
Flex Science Teacher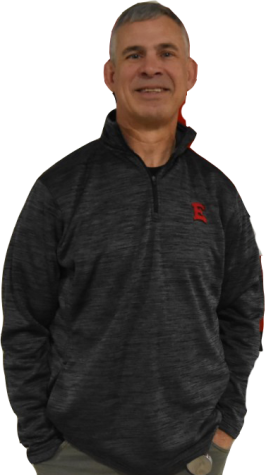 What is your favorite or part about East?
" Number one memory is being able to help students that were way behind in Science credits, or didn't fit into the traditional classroom setting find a place to be successful/graduate. Second memory is the dedication of the faculty to helping all students succeed despite the many challenges the teachers face on a daily basis. Third memory is working with the girls cross country program the last four years," Reed said.
Why are you leaving and where are you going?
"I'm taking a transfer, I'm going to be teaching at Alternative Pathways, and also working with Urban Dreams," Reed said.
What is your departing message for East students?
"Once you've been an Eastsider, you'll always be an Eastsider, and you should always try your best," Reed said.
Randi Fitzgerald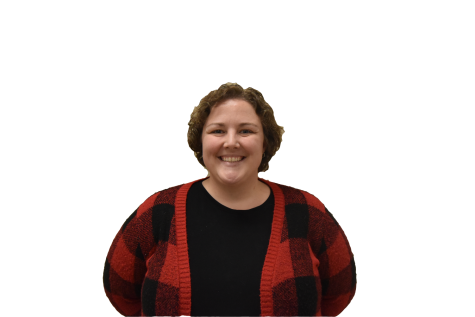 Social Studies Teacher
What is your favorite part about East?
"The staff and the students. I firmly believe we have some of the best teachers in the whole world at East; they care about students and get excited for students' successes. But teachers aren't great without great students. It's hard to pick just one memory from East because I have so many. It has really been the everyday experiences bonding with students and staff. From students coming back to see me, to celebrating when my peers' families grow, to spending time creating memories with students and staff alike, laughing and just being real.
Why are you leaving and where are you going?
"I am planning to go to Marshalltown Middle School. I have been commuting almost an hour, one direction for five years to work at East, and I would like to be closer to home. My new commute will be about fifteen minutes," Fitzgerald said.
What is your final message for the students of East?
A: "I know you will be amazing, and I am always going to be cheering for you," Fitzgerald said
Scott Roose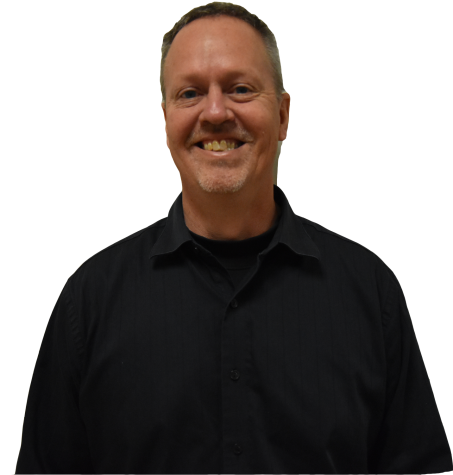 Social Studies Teacher
What is your favorite memory or part about East?
"The best part of East is the diversity and variety of people we get to come into contact with. Being part of discussions with people from so many walks of life makes for interesting and at times lively discussions," Roose said.
Why are you leaving, and where are you going?
" I'm leaving because a teaching opportunity closer to home came open. I live two miles from Pella, so when a teaching position came open there, it made sense to apply for," Roose said.
What is your departing message for East students?
"Make the most of your educational opportunities. That is what opens the doors to bettering yourself, whether that means college, trade school, or a job after graduation," Roose said.
Ruby Herrera
Spanish Teacher
What is your favorite part or memo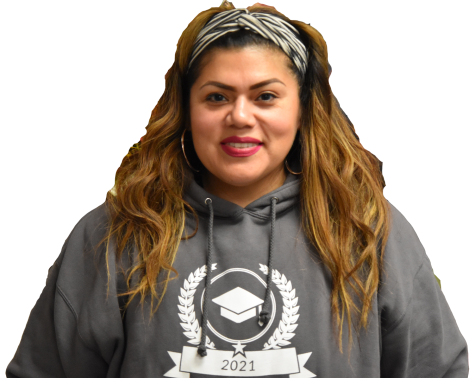 ry about East?
"There are many memories that I hold close to my heart. One that stands out is when I came back from being with my mother in the hospital in Michoacan, Mexico. My students from Latinos in Action leadership class organized a welcome back. Each one of them came walking in the door with sympathy rose and caring hug. My heart melted with joy! This act of kindness and these students are representative of how many amazing and loving students we have at East High. A month ago, my mom passed away. My heart continues to heal slowly. I will eternally be thankful for the love, patience, and understanding that I've received from East High staff and especially, my students," Herrera said.
Why are you leaving, and where are you going?
"The decision to leave East is bittersweet and not an easy one to make. East High has been my home away from home for the last five years. I've had the privilege of teaching and getting to know the most wonderful students or 'mijos / mijas' as I like to call them from time to time. Nevertheless, the opportunity to start Latinos in Action leadership at Roosevelt presented itself, as well as, being closer to my daughter and our new home. But one thing is for sure, wherever I go I will always speak highly of East High school students and staff because one thing is for certain, I'm leaving behind part of mi corazón" Herrera said.
What is your departing message for East Students?
"I will miss seeing your faces and contagious energy in and out of the classroom. I do hope that you dream big and plan accordingly. Remember to keep your cultural heritage roots strong and you will go further in life. You must know where you came from in order to know where you are going. Realize that the journey to success may not be an easy one but it will be so worth it. Do what sets your soul on fire! Listen to your elders, show up to spaces as your most authentic self, laugh often, be resilient, be a mentor, if there isn't a space at the table bring your own chair, get curious, advocate for yourself and lastly, believe in the power of being you. Si se puede," Herrera said.