Stomp out stigma
New mental health club at East High School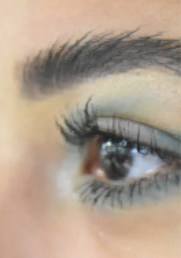 Have you ever felt sad and alone, and felt like you had no one to talk to? Have you ever been out with friends but still felt like you had no one? Have you ever felt loss and confused on what you're feeling but no one to help guide you? Well look no further because East High School now has their very own "Mental health S.O.S." club that is here for you and your needs. S.O.S. is a program strongly supported by "Please pass the love". The group focuses on youth mental health and finds young youth leaders to help build the program. The S.O.S. club is new to East High School this year. However, the program is providing help within schools throughout Iowa.
S.O.S. stands for "stomp out stigma." The mission behind S.O.S. is to spotlight issues around school so students can make change to those problems to positively affect their student life. Youth will also work on self-care, leadership etc. S.O.S. will also work on big projects to promote mental health and help bring positivity to every student. The group helps build young youth mental health ambassadors, since they believe in empowering of youth voices.
The club started over the summer by four juniors Raegan Park, Melissa Perez, Shirley Rivera-Pogyo and Devyn Sam. These four young youth leaders saw a big issue within the community, and they all came together to start making a change. During the summer they got in contact with the program "Please Pass the Love." The young youth leaders then had a virtual meeting with the director of "Please Pass the Love," Gabby Guerra. Guerra then gave the youth leaders the guidance to bring the program "S.O.S." to the school, so they can start making changes to youth mental health.
The S.O.S. club meets every Tuesday 3:30-4:30 in the Library, open to everyone that would like to attend. These meetings talk about the projects they're doing and they discuss mental health awareness around their community. If you have any more questions on how you can get involved with this program, feel free to reach out to East's S.O.S. leaders.