Sarai Ramirez
She's accountable, kind, passionate, considerate, and friendly. These are just some of the words that can be used to describe her.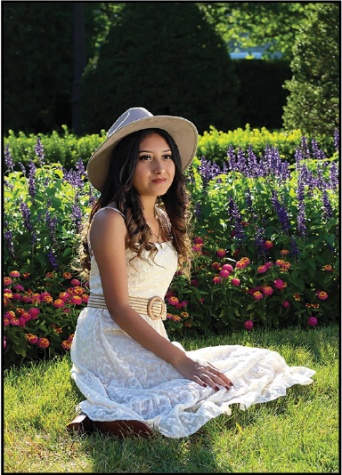 Ramirez was born in Ludington, Michigan and raised in Iowa but her and her family are from Zacatecas, Mexico.
"I live with my mom, dad, two sisters, and one brother. We don't really have time to spend together but we try to all be together. We all love to dance,"Ramirez said.
Some personal info about her is that she currently has a job at Walmart. At East, the only club she's in is Latinos in Action, also known as LIA. After school, you can find her helping at Knock-and-Drop after school on Wednesdays helping provide meals for those in need. Her hobbies consist of eating, sleeping, and dancing.
"One of my favorite places to visit is somewhere outside like places with a nice view like maybe MacRae park and Michigan where my grandparents live," Ramirez said.
One of her plans after graduating is attending college.
"I'm going to DMACC, I'm going for nursing or teacher, I don't know which one yet," Ramirez said.
Just like most people, Ramirez also has dreams of her own. Something she wants to accomplish in her life is having a job and owning her own home.
"My dream job is nursing but honestly anything that has to do with little kids," Ramirez said.
Friends are very important to Ramirez. Her friends have many ways to describe her.
"I would describe her as outgoing and fun," junior Yeimi Barajas-Munoz said.
She also values hanging out with her friends.
"I enjoy spending time with her she's a great person to work with we had CNA together she's a great leader, she would always find a way to get work done and done well," Barajas-Munoz said.